Management interventions
The management interventions considered by the Mallee NRM for Climate Change Plan (pdf, 58.1 MB) are those that were defined and categorised during the development of the Mallee Regional Catchment Strategy (pdf, 31.1 MB) (RCS). Each category of intervention represents a broad range of individual management options that can be individually developed or adapted to suit the prevailing conditions, landscape or desired outcome but are too numerous in variety to list separately.
Intervention categories in the RCS Implementation Plan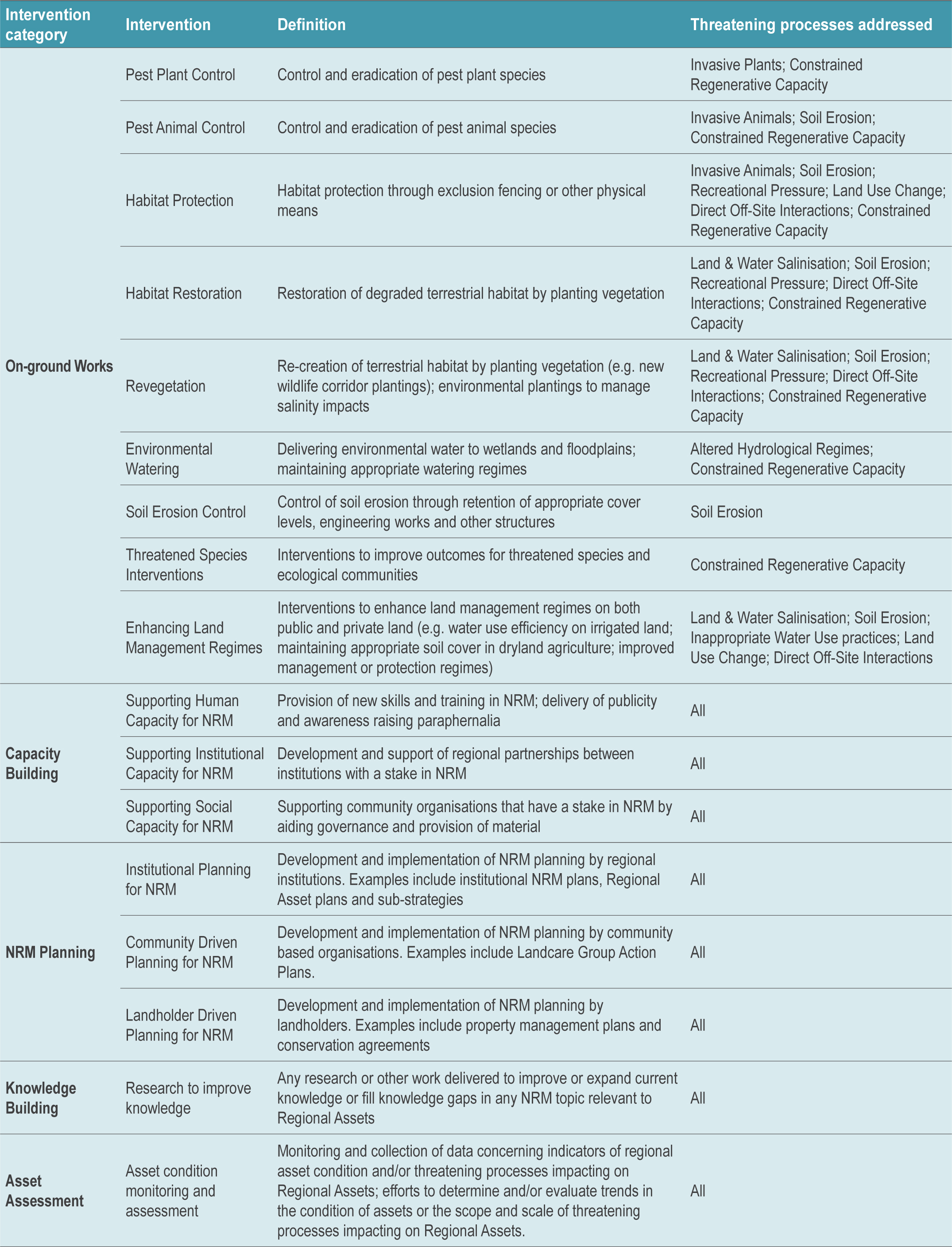 Priority Landscapes for Carbon Planting
Priority landscapes for carbon plantings were determined by applying the priority ratings assigned to two specific intervention categories within individual Catchment Asset and Between Asset areas. These intervention categories are:
Habitat restoration - planting within existing habitat; and
Revegetation - planting to re-create habitat.
The Catchment and Between Asset areas that are a 'medium' or 'high' priority for these interventions are the region's priority landscapes for carbon plantings.
Table of Priority Landscapes for Carbon Plantings